Hulk Plans Secret Hearing: Don't Tell Mom!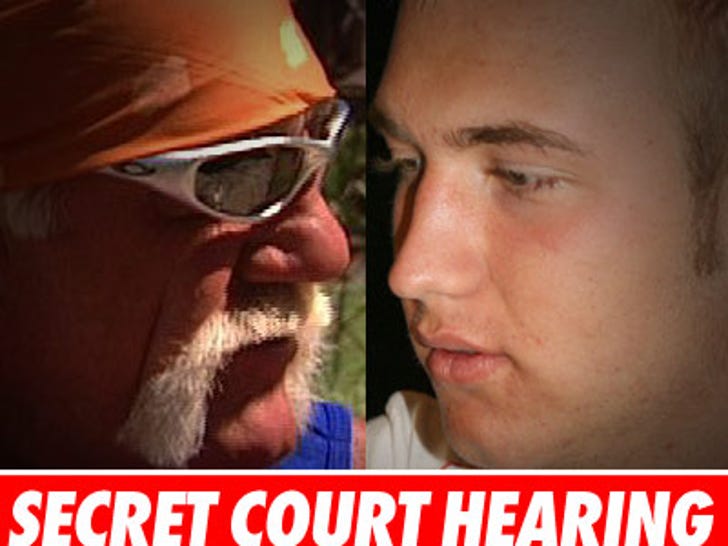 Hulk Hogan seems to have been planning a secret hearing to get Nick out of the jail he now calls home.

In one of the audiotaped phone conversations, you hear Hulk tell Nick that he's not going to show up at the hearing because he's too high profile and that the media would then show up and the judge would feel pressure "not to do the right thing."
It's unclear which hearing Hulk is talking about, but it's very clear the purpose of the hearing is to get Nick transferred to another facility. You hear Hulk urge Nick, "Don't tell your mom." He's afraid she'll come with all her divorce lawyers and attract the media.
Nick says he'll wear his jailhouse issue in court to create "sympathy" with the judge. Nick said in another conversation he was hoping for house arrest. Good luck with that, dude.