Kobe's Beef Over "Dirty" Affair Allegations
Kobe's Beef
Over "Dirty" Affair Allegations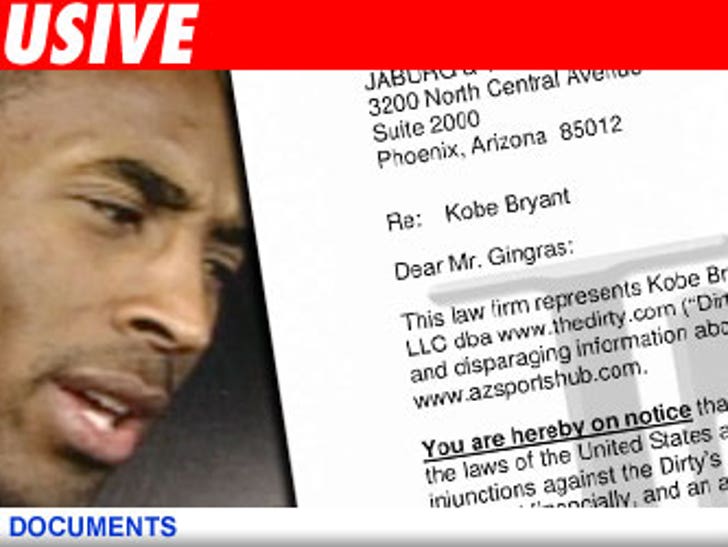 TMZ has obtained a cease and desist letter that Kobe Bryant's attorney fired off to the owners of a website that accused the NBA star of having an affair with a Lakers cheerleader. Is it too late to bet on the Spurs?
TheDirty.com (aka the site that ran those Matt Leinart pics) published a post last week claiming it had info linking Bryant to one of the Laker Girls, who has since resigned. The girl has left the team, we're told, to pursue a "hosting" career. All references to her on the team's official site have vanished.
The letter demands the site remove Kobe's "name, image, and likeness, and any information that relates in any way to him" -- but thus far, it's still there. TheDirty tells us, "TheDirty.com strictly adheres to all laws when posting stories and/or images."
BTW -- Kobe's lawyer is none other than Adam Streisand. He's Barbra's cousin, and he tried -- and failed -- to inject himself into Britney Spears' conservatorship case earlier this year.