Leinart to Skeezer: Suck This, Baby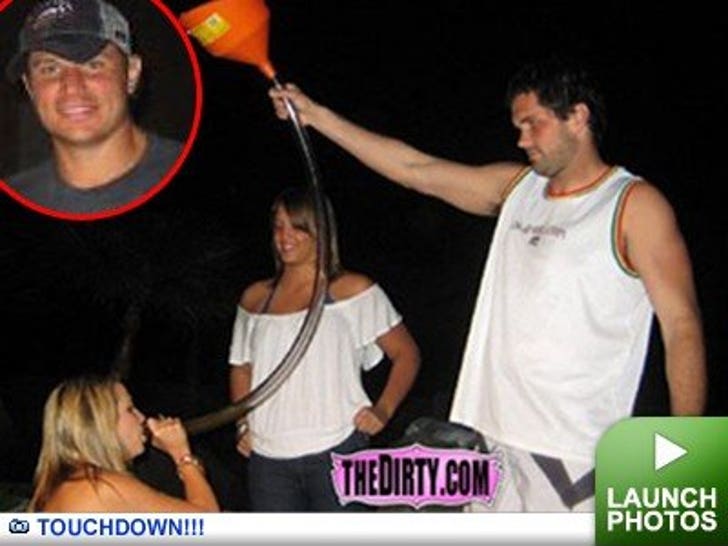 Rather than hang with his hot girlfriend (as in Nick Lachey and Vanessa Minnillo) or his young son (as in Matt Leinart with his son Cole), it's a lot more fun to hang with hot Arizona chicks -- youngins at that.

Nik Richie at the TheDirty.com got these photos of the two studs hanging hot tub-side at Matt's place in Arizona over the weekend, where the Cardinals QB found a wide open receiver ... for his beer bong.
Well, if he ever gets cut from the team, at least he has a future in tailgating.