Anthony Quinn's Son Popped for Domestic Abuse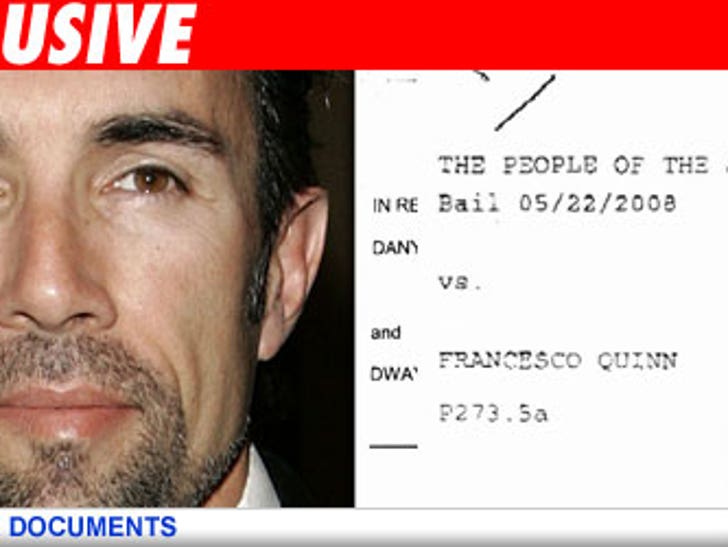 Francesco Quinn, one of acting legend Anthony Quinn's 13 kids, was arrested earlier this month after allegedly beating the heck out of his wife. He spent the night in jail and was released on $50,000 bail.

After Van Nuys, Calif. cops arrested Quinn on May 1, he was charged with a felony. That charge was later reduced to a misdemeanor. Francesco has a solid career as a TV actor and besides "Platoon," was in a few other movies nobody has ever heard of.