Geisha House: Miso Racist?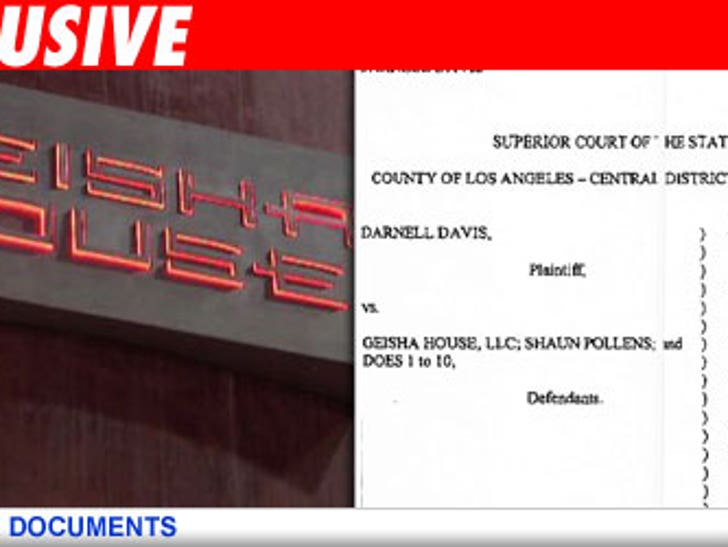 A former server at Hollywood's hip Geisha House has sued the restaurant, claiming he was harassed and eventually 86d from his job because he's black.

Darnell Davis says he hauled his cookies from Atlanta to LA after a manager from Geisha House offered him a gig. He says when he got to town and another manager saw he was black, he was told no jobs were available. It was only after he says he forced the issue that he was hired. During his employment, Davis claims GH management made numerous racial comments and jokes around him, then ultimately fired him because of the color of his skin.
Lonnie Moore, a partner in Dolce Group -- which owns Geisha House -- tells TMZ that Davis is "a disgruntled employee who was terminated because of poor work performance and making threats to fellow employees. Despite his absurd accusations, Mr. Davis continues to patronize Dolce Group establishments, as recently as three weeks ago. This lawsuit has absolutely no merit whatsoever."