Shauna to Frenchie: Adieu, Mon Cheri!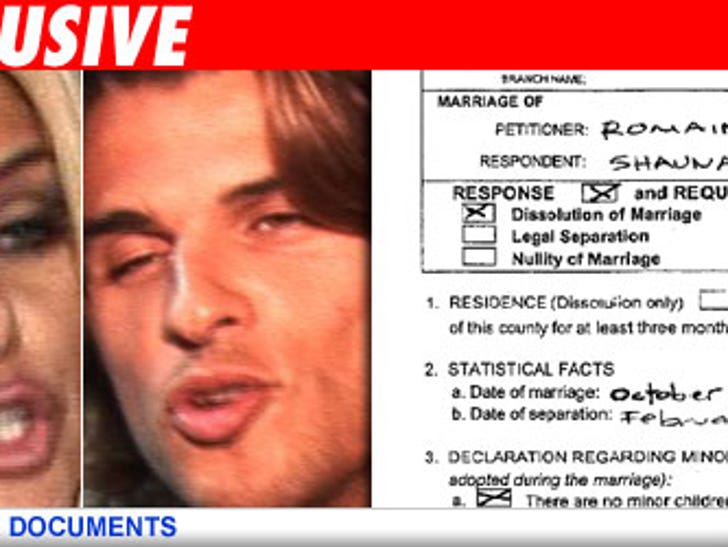 Shauna Sand filed court docs responding to her on-again-off-again estranged husband's request for divorce. Her message is clear: the money is mine, just go away!

In the document, handwritten and filed by Shauna herself, the stripperiffic former Mrs. Lorenzo Lamas says all of the assets from the marriage are hers and she shouldn't be forced to pay ex Romain Chavent any spousal support. Shauna also says the two were only married for one year and four months -- one month short of what Chavent's claimed when he originally filed for divorce.