Waiters to Restaurant: You Stole Our Pennes!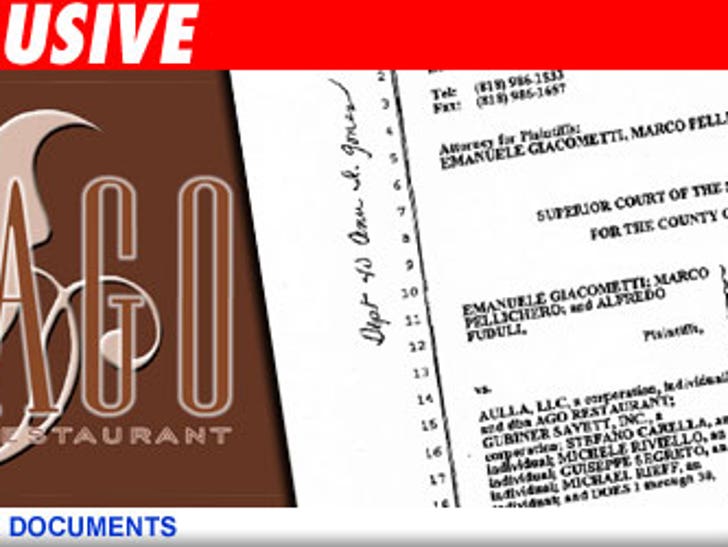 Simon Cowell's favorite Hollywood restaurant is getting sued by waiters who claim their tips were being jacked.

Three former servers at Ago claim supervisors forced them into pooling 40% of their tips. Of that, the waiters say the managers snagged 25%. According to the suit, filed today in L.A. County Superior Court, when the trio bitched about it, management retaliated by sending them to the Siberian part of the restaurant. One was eventually let go, the other two were forced to quit.
BTW, the waiters couldn't be more Italian. Their names -- Emanuele Gicacometti, Marco Pellichero and Alfredo Fuduli.
The suit seeks unspecified damages. The restaurant had no comment.