Hogans Got Hang Ups on Phone Calls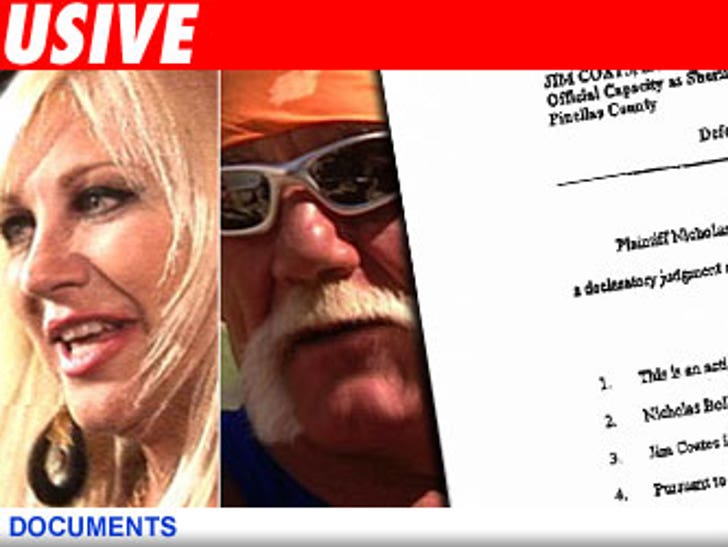 TMZ has learned that lawyers for Nick Hogan, aka Nick Bollea, have asked a judge to stop Pinellas County, Fla. Sheriff Jim Coats from releasing any more recorded jail phone calls. Hung up on you!

Tapes of Hogan, currently serving time for a horrific car accident that gravely injured his friend, were released to the media by the Sheriff. Hogan and his family claim the release of these conversations violate their privacy -- even though you can hear a recorded voice on the tapes telling you, what else, that the call is being recorded.
A Sheriff's Department spokesperson tells us they won't hand out any more tapes until a judge makes a final ruling.