Sex Pistol Accused of Firing Fist at Woman's Face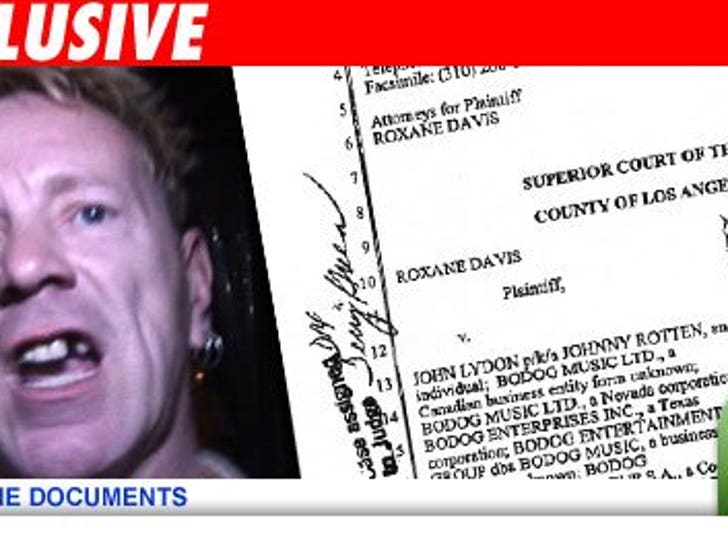 Forget the Queen, God save Johnny Rotten if the brutal and despicable allegations against the punk rock legend are true.

According to a lawsuit filed moments ago in Los Angeles County Superior Court, the Sex Pistol singer allegedly beat the crap out of a female assistant and called her every horrible name in the book after the taping of a television show in 2007.
In the lawsuit, Roxane Davis claims Rotten, real name John Lydon, "cocked back his fist ... and punched her in the face" when the rocker was forced to stay in a room at the Ritz-Carlton Hotel that didn't share a door with his other assistant ... a dude named Rambo.
Davis says both Rotten and Rambo unleashed a verbal tirade, calling her a "fat f**king c*nt, f**king c*nt, and fat f**king whore."
Davis, who was an employee of the show Rotten was working on, says she reported the incident to her supervisor, "but the complaints fell on deaf ears."
But get this -- Davis admits the company did give her one warning about Rotten: "Under no circumstances was anyone to touch Rotten's hair."
So far, TMZ has been unable to contact Rotten for comment.