Anne Heche's Ex: Check Please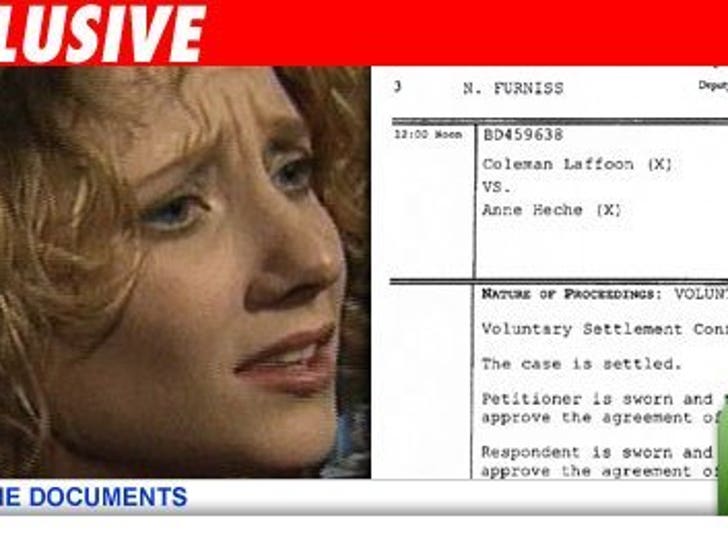 Anne Heche has sealed the deal on her divorce war, and we know who's paying what.

According to the order signed today, "the case is settled." Now the damage. Anne will pay Coley Laffoon $3,700 a month in child support. Sounds like a lot, but here's the deal. Anne was shelling out $14,798 a month, but went back to court recently and pleaded poverty since her show was canceled and she wasn't working much.
Anne will pay 75% of Homer's private school tuition and Coley pays the balance. She was paying all of it before.
Oh yeah, that pesky lump sum settlement. Anne's gotta pay $275,000. That's gotta hurt, because Anne filed papers last month claiming she's $364,000 in the hole and only has $34,840.93 in her bank account.