Supahead Almost Supadead!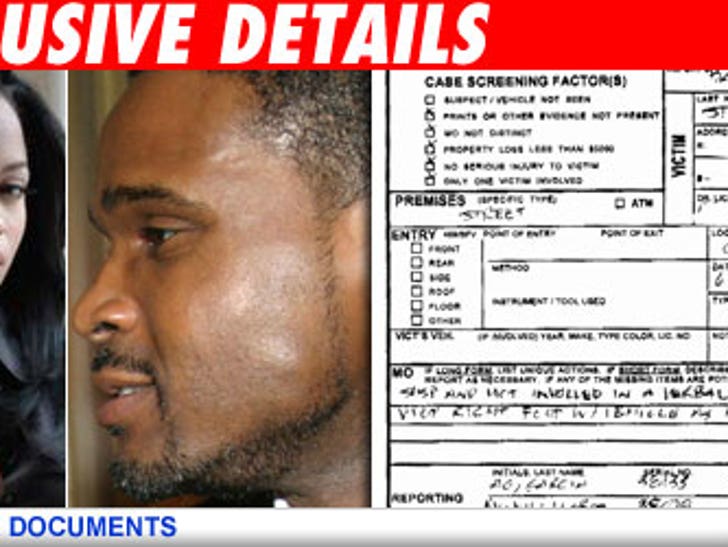 Urkel, he's not: "Family Matters" star Darius McCrary is one bad mamma jamma. According to his estranged girlfriend, self-proclaimed "Video Vixen" Karrine Steffans, he assaulted her on several occasions -- the most recent just yesterday when she says he tried to run her over with his car.

Steffans tells TMZ that she's known McCrary, who played Eddie Winslow on the show, for nine years, and lived with him "as husband and wife" for just under a year. In August of 2007, Steffans, whose real name is Karinne Stephens, filed a police report claiming McCrary choked her "til she passed out."
The case went to the L.A. City Attorney, but was dropped after Karrine admits she lied to protect McCrary. "I didn't want him going to prison," she tells us, "so I told them I was drunk and didn't remember what happened." And it doesn't stop there!
Steffans says it got heated again last week after she kicked McCrary to the curb for not pulling his weight around the house. Steffans' son then "had an emotional breakdown" after not seeing McCrary for several days, so Steffans says she went to find her ex -- to talk. She claims he was calm at first, but then became irate, getting into his car and backing towards her and hitting her. McCrary then sped off, running over her foot. She filed a police report hours later, and says she's working on getting a restraining order.
A call to McCrary's rep for comment was not immediately returned.