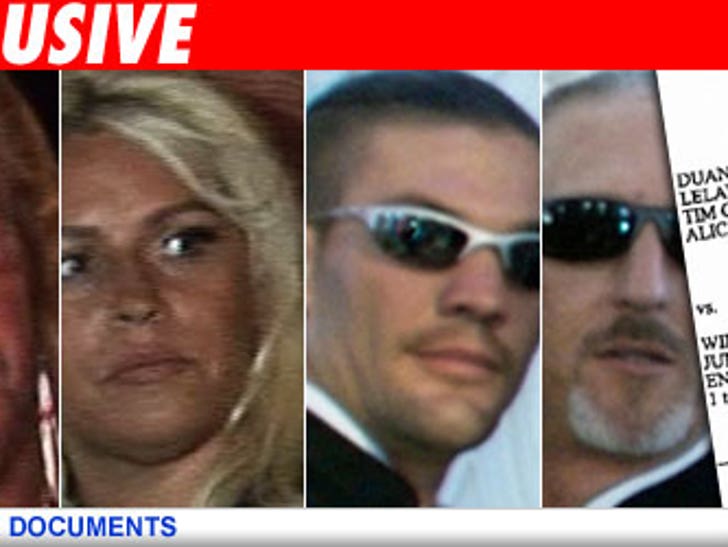 Duane "Dog" Chapman, wife Beth, son Leland and former partner Tim have all filed suit against a lawyer who they say not only effed up their case, he took them for a ton o' cash!

In the lawsuit, filed Friday in Orange County Superior Court, the Chapmans say they hired attorney William Bollard to help get them out of the serious Mexican jam they were in. They say Bollard claimed to be an experto in Mexican law -- with tons of connections there -- but turned out to be far from it.
According to the suit, not only did Bollard totally bungle their case, he "repeatedly" asked for massive amounts of cash, threatening if the Chapmans didn't pay up, they would immediately be thrown in the carcel!
The Chapmans have thrown a litany of complaints at this lawyer, including legal malpractice, breach of contract and infliction of emotional distress and are asking a judge to award them damages.
Bollard could not be reached for comment.