Hulk to Linda: It's Not Me, It's the Economy!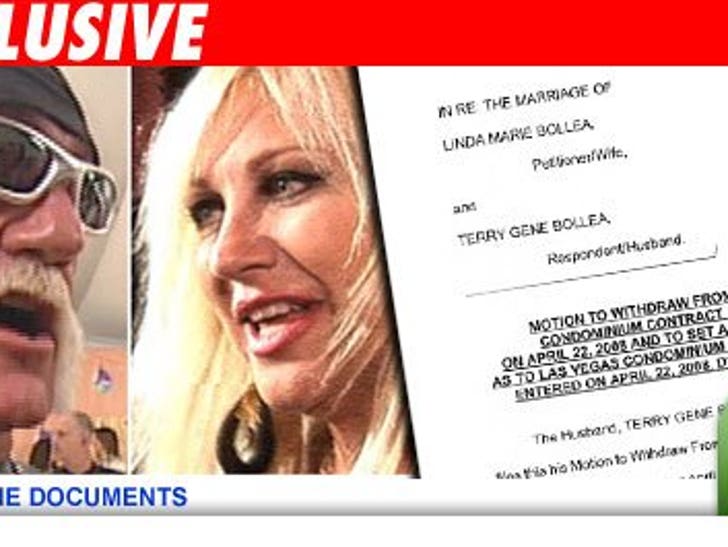 Hulk Hogan wants to back out of a deal with his soon-to-be ex to buy a $4.2 million condo -- because the economy's "unstable." Pot ... meet kettle.

In papers just filed in Florida, the Hulkster is asking a court to let him out of his obligation to close on the condo, which the couple bought in July of 2005 before their divorce battle began. He says that when the deal was made "the parties were living together and [Hulk's] career was in tact. Furthermore, the economy was stable." Oh, so this is all George Bush's fault?
Hulk also claims that an appraiser he hired found the condo to be worth a cool million bucks less than an appraiser Linda used. He's willing to lose their $840,000 down payment just to walk away.