Pussycat Dolls & "Nashville Star" Don't Clique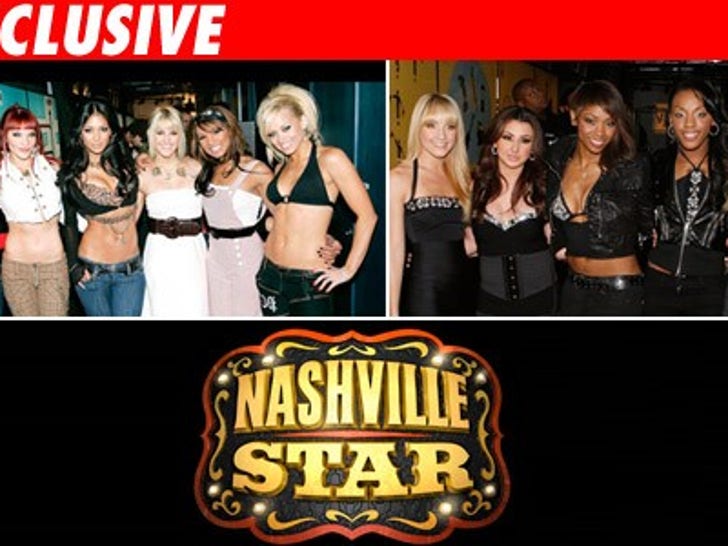 "American Idol" clone "Nashville Star" wanted Pussycat Dolls to perform on Monday's show, but instead wound up with their lingerie-clad, gyrating, girl group clone Danity Kane!

Sources tell TMZ that, as of last Thursday, the Pussycats confirmed they would perform on the show as part of that night's "Pop Goes Country" theme and their appearance started to get promoted. But, on Friday, we're told, Interscope tried to get PCD's tween label mates, Clique Girlz, booked on the show.
"Nashville Star" was not interested in the 14-and-under trio and passed on both acts. Dontcha wish you kept your mouth shut?!
Luckily, the music industry is ripe with identical-looking, trannylicious, whored-out pop tarts and Danity Kane came to the rescue. Not that anyone would have known the difference.