Kanye's Gotta Mop Up Mama's Mortgage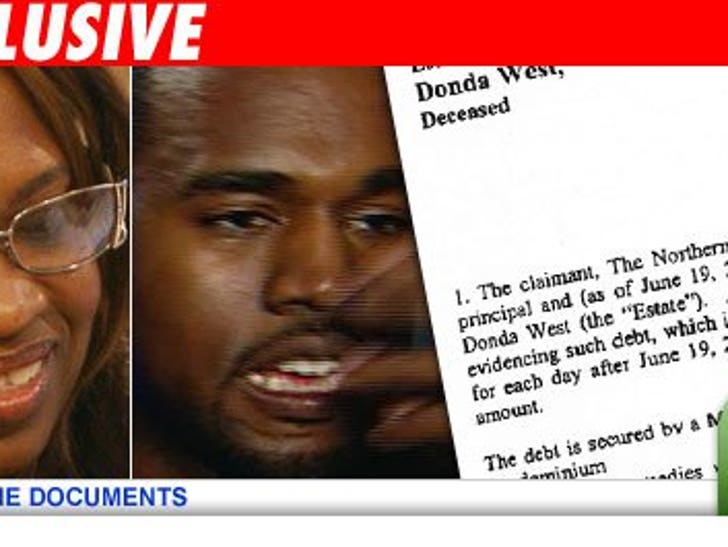 An Illinois trust company is giving Kanye West an unwelcome reminder of his mom's death -- they're demanding more than $600K to settle the mortgage on her condo.

According to the creditor's claim, Donda owed more than $600,000 plus interest when she died, and now they want to get it back. They've targeted the estate of Donda to get the jack back, and guess who the co-executor is? Kanye.
Donda died last year with, as TMZ reported, less than $250,000 in cash and without a will.