Rob Lowe: To Catch a Nanny Predator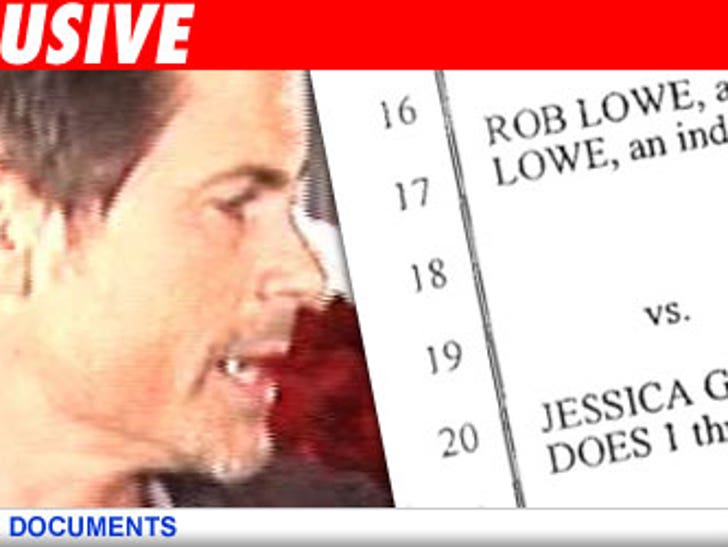 A former chef for Rob Lowe and his wife Sheryl says the couple's former nanny was a "sexual predator"!

In a declaration filed today in Santa Barbara County Superior Court, James Maclear says he worked for the Lowes as a chef from June to December 2005. In that time, he claims Jessica Gibson had an "overtly flirtatious manner." He says within hours of meeting her she "changed into hot pants and was laying on the kitchen floor with her legs open in a very suggestive manner."
He also says Gibson aggressively pursued him -- on several occasions telling him "she was very horny" -- even though he told her he had a girlfriend.
He says once at a friend's birthday party Gibson paraded around a pizza joint singing the Pussycat Dolls' "Don't cha wish your girlfriend was hot like me" directly to his girlfriend.
Maclear also says Gibson's "constant sexual innuendo" made him so uncomfortable that he complained to her supervisor. He says he "never saw Rob flirt with Jessica," and "never saw Sheryl do or say anything that was sexually inappropriate or offensive." He also says Jessica "would often call Sheryl names, including a 'f***ing c**t'."