Rob Lowe's Wife: Nanny Was After His Ass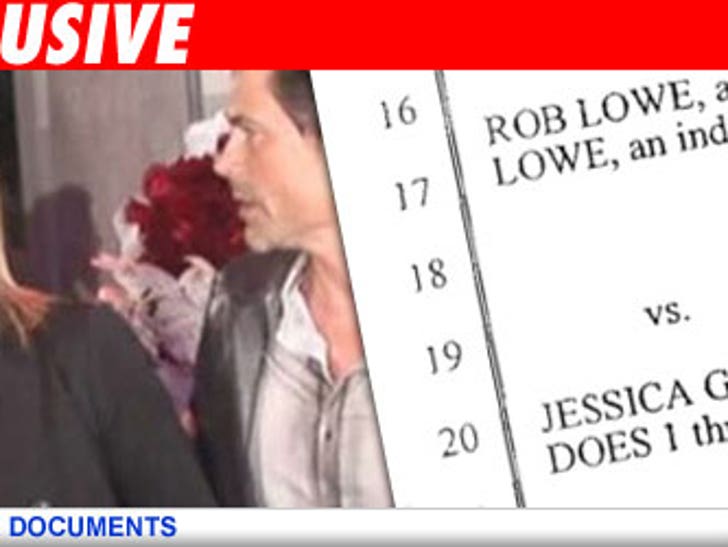 TMZ has obtained a declaration filed by Sheryl Lowe, claiming the nanny who alleges Rob had a personal relationship with her was the one on the make, and jock blocked by Sheryl herself.

Sheryl claims former nanny Jessica Gibson "sought attention from my husband" in a variety of ways. In February 2008, during a fishing trip, Sheryl claims Jessica "asked my husband, in front of me and sitting next to me, if he would rub sunblock on her. I stepped in and said no, I would do it, and that was not appropriate for her to ask him."
Sheryl goes on: "I recall one other occasion when Ms. Gibson asked my husband to rub sun block on her ...I ... told her that I would do it. She got upset with me for stepping in, left us and went back to her room."
And there's more. Sheryl says in England in 2005, "She had taken a shower and walked out of her bathroom, wrapped in only a towel, dripping wet and walked down two stories to the living room area where my husband was reading." She adds, "When I saw her, I told her to go to her room and put on some clothes and never do that again."