Tennis Teacher: Lowe Nanny's a Floozy!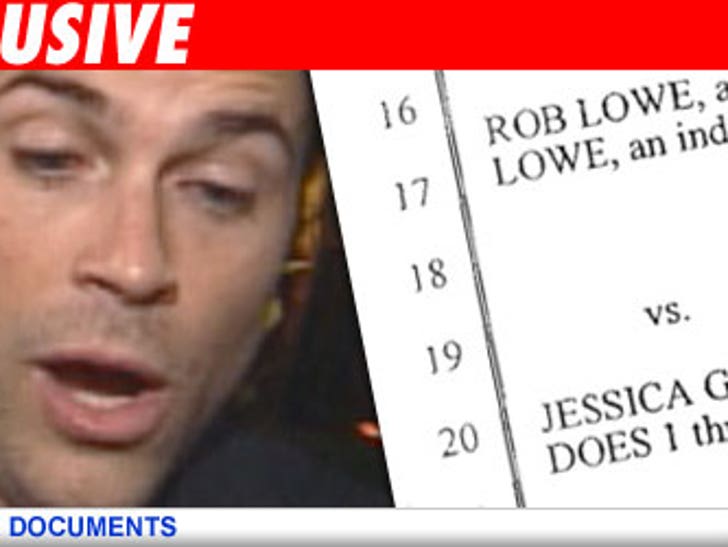 A tennis instructor employed by Rob and Sheryl Lowe says former nanny Jessica Gibson came onto him like a ton o' bricks -- even though he was 48 and she was 22.

In court docs filed yesterday, Nigel Armstrong, who coached the Lowes' kids, says "Jessica was standing in the kitchenette and had taken off her pants and underwear and invited me to have sex even though the boys were in the general area."
In another instance, Armstrong claims, in the presence of the Lowe children, Jessica tried to "kiss me and make out." He also says Jessica was so aggressive in her pursuit -- even though he had a girlfriend and lived in London -- she called him to say "she had found an apartment for 'us' in Santa Barbara."
He also says Jessica never complained about her employers, but called Sheryl "dirty."