Bodyguard Says Steve-O's Reality is His Nightmare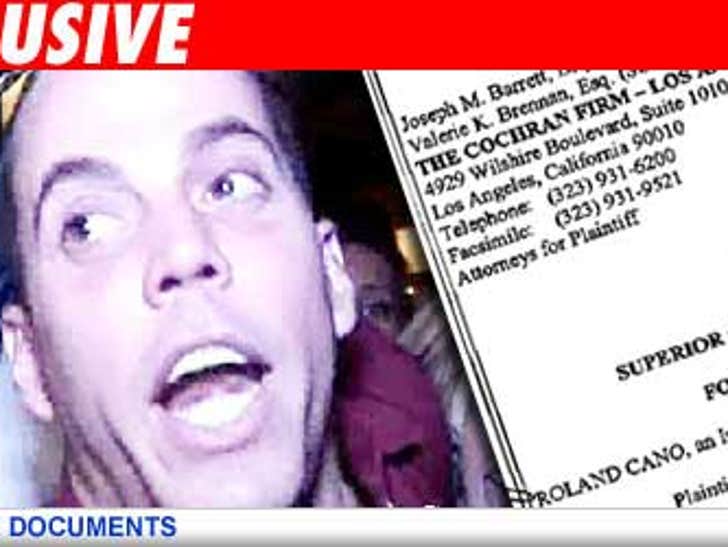 A doorman hired to work at Kitson during Paris Hilton's clothing line launch says a bodyguard for Steve-O punched him in the face during a shoot for the wackadoodle's reality show.

In a lawsuit filed today in L.A. County Superior Court, Roland Cano says he was at his post at the front door of the trendy shop, when Steve-O and his 6'9", 375 lb. goon showed up with a crew filming the reality show "Dr. Steve-O." When Cano refused to let them in the event, he says Steve-O's bodyguard and former football player Reggie "Big Regg" Pace "without provocation, violently punched [Cano's] head repeatedly."
Then he says it got worse!
To add insult to injury, Steve-O allegedly bragged "I just had my dude rip that security guard's face ... it was awesome ... I just needed to see my security guard rough everyone the f**k up!" Cano then says Steve-O hugged Big Regg, saying "Nice work man. You made me so proud of you ... We won!"
Cano, who says he's suffering from "extreme and severe mental anguish and physical pain," is suing Steve-O, Big Regg and the show's producers for unspecified damages.