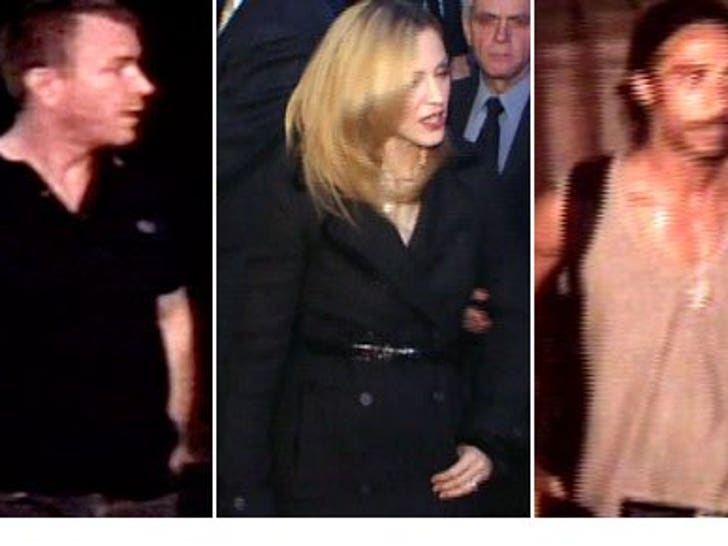 So Madonna, Guy Ritchie, and baby daddy Carlos Leon are all in NYC as the supposed divorce drama unfolds -- but they're never together, and never in the same place at the same time.

All the action's swirling around Madonna's pad near Central Park -- but when we see Guy bail, that's when Carlos shows up, and vice versa. Meanwhile, when we've spotted Madonna coming home -- no Guy, no Carlos, and definitely no A-Rod.
For her part, Madonna's rep says "Madonna's husband Guy arrived in New York last night to be with his wife and family (not in a last ditch attempt to save his marriage which does not need saving). There are no plans for Madonna and Guy to divorce."