Head Case Says Rat Factory Jacked His Toy Story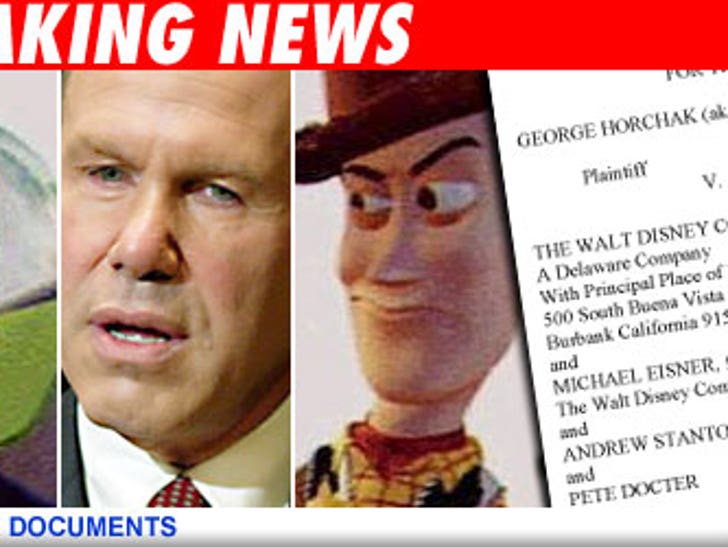 A guy who readily admits that his head ain't what it used to be wants a billion dollars -- a billion Earth dollars, that is -- from Disney because, he claims, they stole his version of "Toy Story." How do you milk a mouse, anyway?

George Horchak says he wrote a screenplay called "The Adventures of Johnny Justice" back in 1967 and that it had a spaceman-cowboy duo in it. And that's about where the similarity ends -- well, except for both cowboys' ability to "exhibit a fast draw," says Horchak.
It's kinda sad though -- Horchak had a debilitating brain tumor almost twenty years ago, lives on Social Security, has used seven different names -- one of which is Johnny Dollar.