Inspector Dane Clouseau: Not My Poop!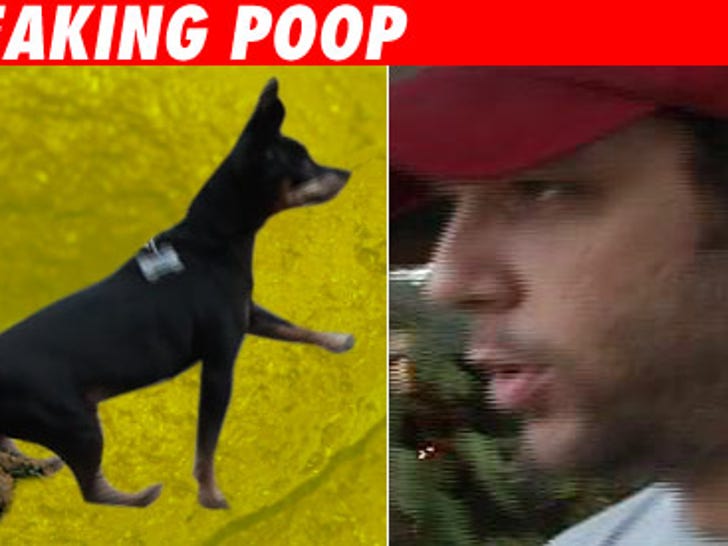 Dane Cook's lawyer is trying to convince the jury the dogs**t in the video (Exhibit #1) may show dog poop, but it's not from his Pinscher.

The attorney is grilling Mr. Barry, the apartment manager, like a cheeseburger, claiming "medium to small-sized dogs create a thumb-sized poop" and the poop in question is larger.
For the record, Exhibit #1 is a #2.
Stay tuned.

UPDATE: Mr. Barry just offered his own expert testimony: "I know what Beast's pooh looks like, unfortunately. It's a dog's signature. Signature. Signature pooh." At that point the judge called for a lunch break, we're assuming because everyone was really hungry.