J.Lo's Restaurant Huevos Goodbye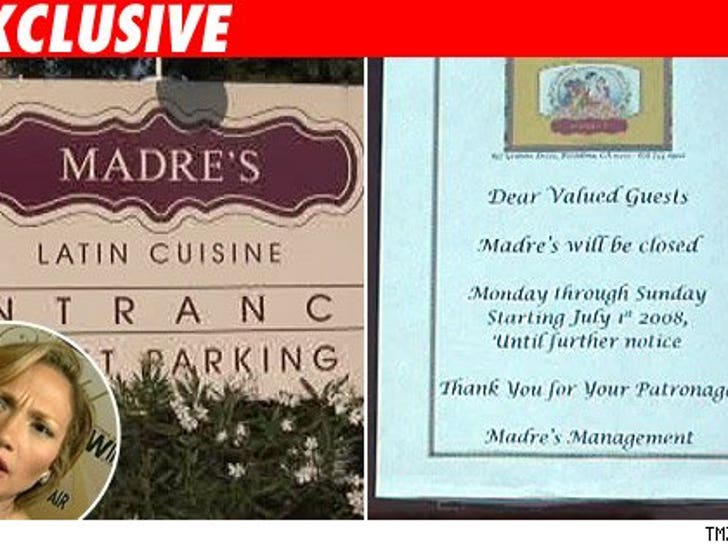 Now that she's a new mother, Jennifer Lopez has no need for Madre's -- her Latin restaurant has closed.

A sign on the Pasadena eatery says it shuttered on July 1st "until further notice." Madre's had been in business for over six years -- a lifetime in the world of celeb restaurants. In contrast, Britney's NYC joint NYLA lasted less than a year.
A rep for Jennifer has yet to get back to us.