Barbies to Bratz -- You're Ours Now!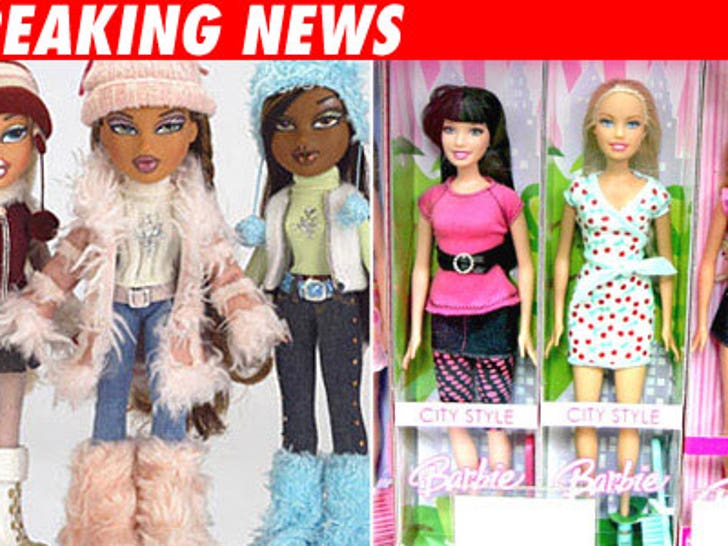 Barbies and Bratz both came from the same baby daddy -- so says a jury -- and that could mean a lot of scratch for Barbie's parent Mattel.

A federal jury ruled yesterday that the guy who designed Bratz actually came up with the idea for the uncomfortably skanky dolls when he was working for Mattel. As a result, MGA Entertainment, who manufactures the dolls, might have to pony up big time to Mattel -- Bratz makes over $500 mil a year, according to some estimates.
The Bratz suits say the guy was actually in between gigs at Mattel when he came up with the risque idea. Damages have yet to be determined.