NFL's Merriman: It's Lights Out for Clothing Line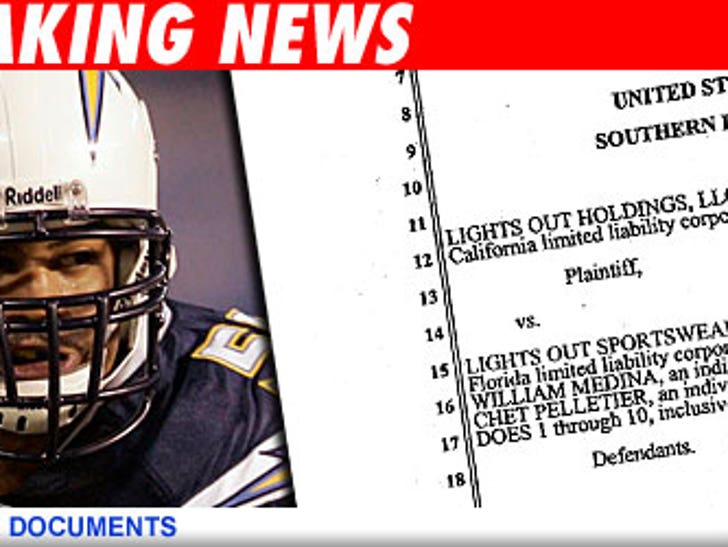 All-Pro NFL linebacker Shawne "Lights Out" Merriman is not a man you want to make angry.

The 24-year-old San Diego Charger superstar is suing a clothing company called Lights Out Sportswear for trademark infringement.
Merriman claims he's been using the nickname "Lights Out" since his knocked a quarterback out cold during his sophomore year in high school -- almost ten years ago. He launched an apparel line with that name back in 2002 and trademarked the name back in 2007.
Merriman is asking for damages, the "destruction or elimination" of all of Lights Out Sportswear's products and advertising, as well as the forfeiture of their website domain.
Calls to Lights Out Sportswear were not immediately returned.