TMZ Wayback Machine -- Leon Russell Sued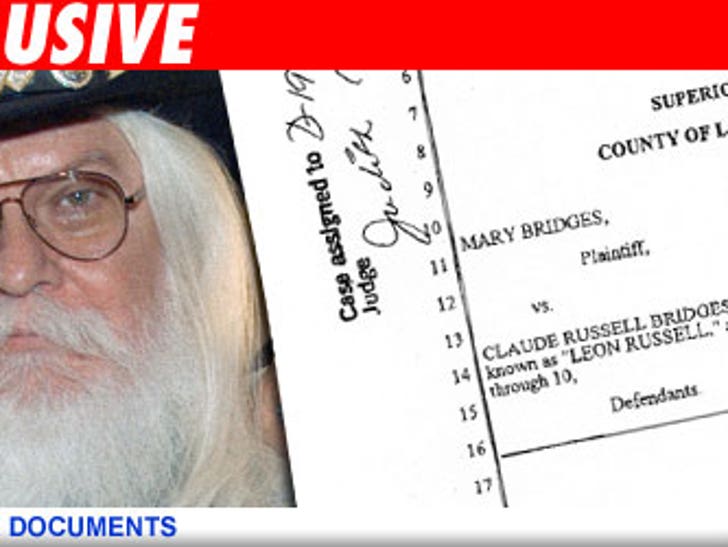 If you were born after 1965 -- just scroll on by this one.

If you're still with us, legendary keyboardist Leon Russell is being sued by ex-wife Mary Bridges, former member of Sly & the Family Stone's background vocal group Little Sister, for breach of contract. According to a lawsuit filed yesterday, when the couple divorced back in 1980, they were supposed to split all profits from their joint albums. But Bridges claims Russell hasn't been forking over any dough.
She's asking for damages in excess of $75,000. Attempts to contact Russell were unsuccessful.