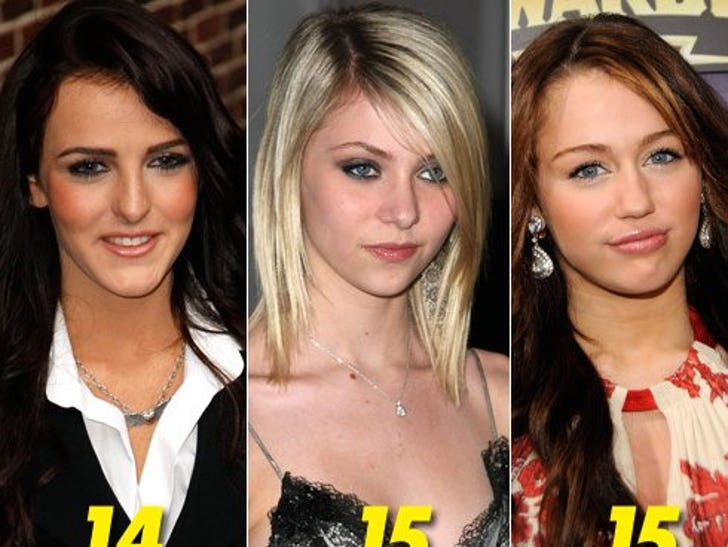 Remember when you were young and teenagers didn't look like pancaked, thirtysomething soccer moms?

These ladies are not the next cast of "Real Housewives of Orange County." They're 14-year-old Ali Lohan, "Gossip Girl's" Taylor Momsen (who turns 15 today) and 15-year-old Miley Cyrus.
They don't even have their licenses and already look menopausal.