Verne to Sex Tape Co-Star: You Beat Me, Bitch!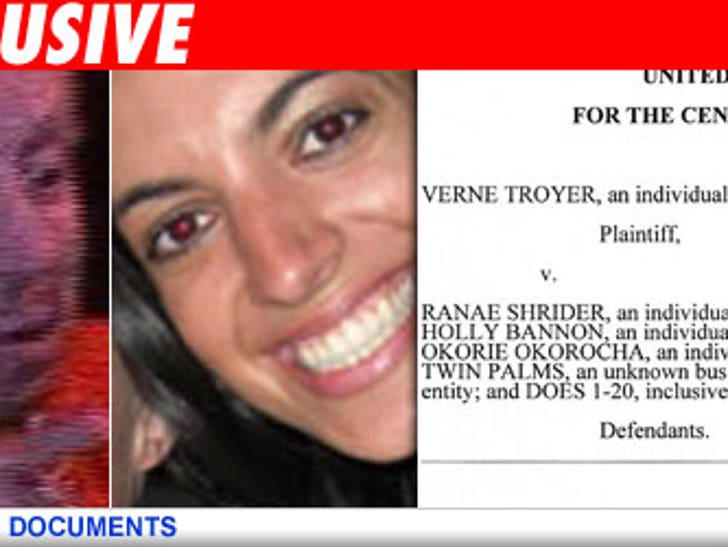 Verne Troyer is suing Ranae Shrider, his former GF and sex tape partner, alleging she battered the hell out of him.

In the lawsuit, which will be filed in Federal court any moment, Troyer is accusing Shrider of intentional infliction of emotional distress and battery.
Verne's killer lawyer, Ed McPherson, tells TMZ, "When you pick up a 2'8" human being and throw him to the floor, it hurts."
Others will be sued as well, including a lawyer who allegedly tried to broker a deal for the sale of the sex tape.
In the lawsuit, Troyer basically says the chick terrorized him, once picked the lock to his bedroom door, pushing away a 100 pound scooter that was used to block the door, and then throwing him to the floor."
Troyer claims his damages from all that Shrider did to him exceed $20 million.