"Hairspray" and "ANTM" Vacay Bitch Fight!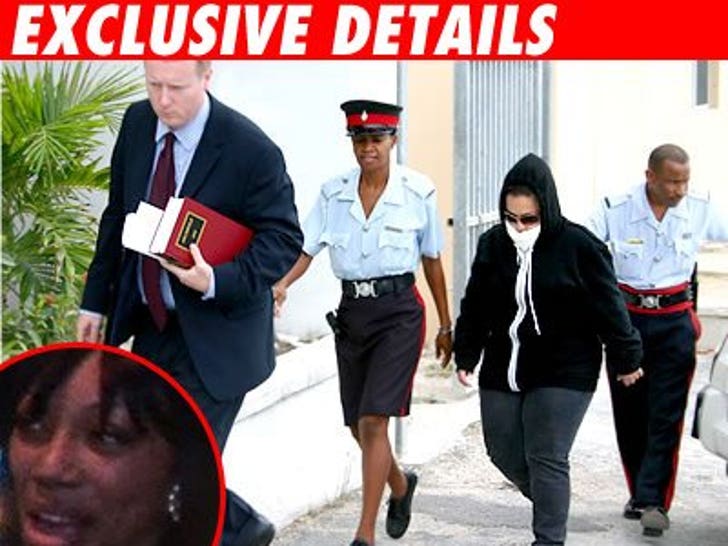 "Hairspray" star Nikki Blonsky and "America's Next Top Model" wannabeen Bianca Golden just had the worst vacation -- ever!

Cops tell us the two got into an "altercation" in the departure lounge at the Providenciales airport in the Turks and Caicos islands in the Caribbean -- and by altercation, we hear it was an all-out family brawl! A spy at the airport that day tells us the fight was over saving seats in the lounge -- Nikki was saving five seats for her fam, and Bianca's family wanted to sit. That's when we're told the huge fight erupted -- with the entire families on both sides throwing down, yelling and cursing.
The action got so bitchtastic, says another spy, that one member of the Golden team actually bit Nikki's foot. Tyra would be so proud!

Both divas have been charged with assault -- Blonsky with two counts! But get this -- Nikki's father Carl was also charged with inflicting bodily harm, for his alleged beatdown of Eleine Golden, Bianca's mom. Nikki's arrest was first reported by Us.
Both Nikki and Bianca have been released on bail, but Carl's gotta cool his heels in jail until August 8th. All parties will have to book a trip back to the islands this fall to appear in court.
UPDATE: This cat fight was no joke people ... Eleine Golden had to be airlifted to a Florida hospital. She's currently in the ICU with a serious head injury!