Kim K Butts in On Training Camp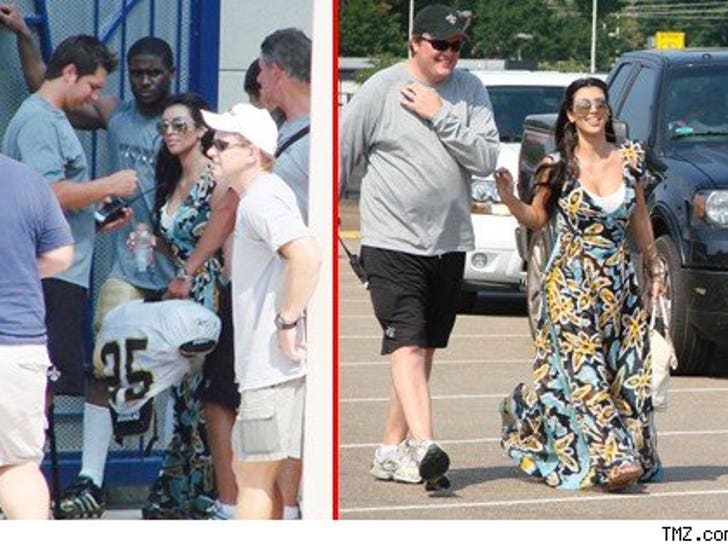 Reggie Bush better have a great season, or New Orleans Saints fans may start treating Kim Kardashian like Cowboys' fans treat Jessica Simpson.

Kim K. and her floral muumuu watched Reggie Bush work up a sweat at Saints training camp in Jackson, Miss. this weekend, where we're told she stood near the field waving and yelling for Reggie -- but he didn't even acknowledge she was there.
Our spy says Kim signed autographs and soaked up attention of her own, while Reggie just seemed annoyed with it all.