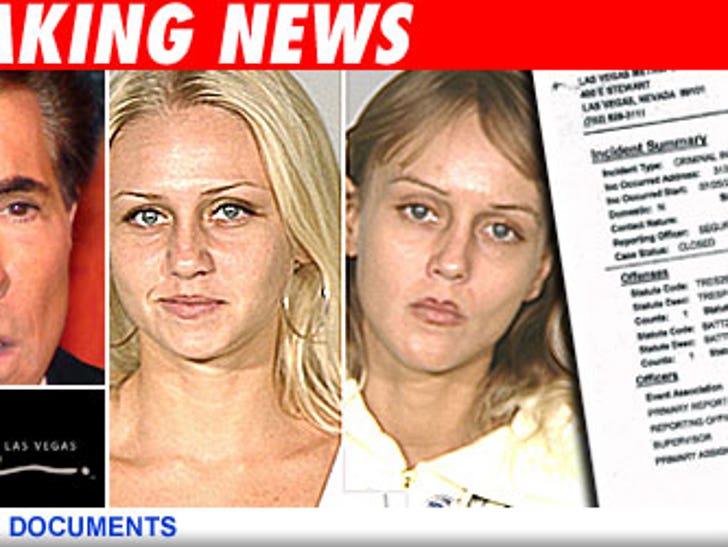 Vegas PD has arrested two "known prostitutes" for trespass and battery after a nasty bitch fight they allegedly got into with Steve Wynn. Ho no!

According to cops, Wynn was in the valet area of his hotel last month when Sarah Cournede (r) walked up to him and said "You wanna get laid?" Classy! Police say the 66-year-old Wynn then grabbed Sarah and called for security. That's when things got ugly!
The police report says Sarah tried to get away from Wynn. That's when her younger sister Maria (middle) -- also a "known prostitute" according to police -- walked up to Wynn and slapped him across the face!
Police say the sisters have a history of trespass and prostitution. Sarah told FOX 5 Wynn put her in a choke hold and she plans on filing a lawsuit against him. Good luck with that one.