Richard D: Daddy Screwed Me out of "Jaws" $$$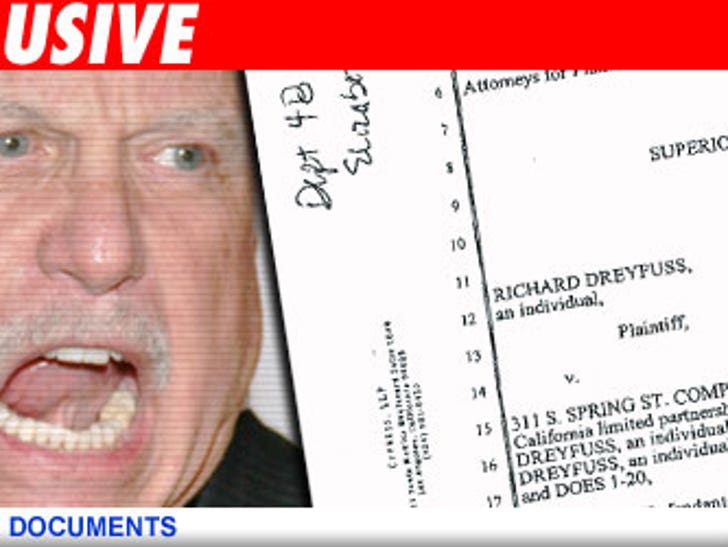 Richard Dreyfuss is suing his father and his uncle, claiming they betrayed his trust by refusing to repay an $870,000 loan.

According to the suit, filed today in L.A. County Superior Court, Dreyfuss says back in 1984, daddy Norman and Uncle Gilbert had a partnership going. They allegedly went to Richard, who by then was a hugely successful and wealthy actor, and said they needed him to help "the family in a crisis." According to the suit, the crisis involved an office building the partnership owned in downtown L.A.
Richard claims he bit the bait and loaned them $870,000. He says for the next 24 years, he was jacked around. Gilbert, who is a lawyer, allegedly refused to pony up the tax returns and financial statements of the partnerships. It all came to a head in either late 2007 or early 2008, when Richard supposedly asked about repayment and Gilbert said, "You can't get it."
So it's Goodbye Dad. Richard is suing for the $870,000 loan, interest and punitive damages.