Sinatra and Columbo: We've Got Pens But No Pals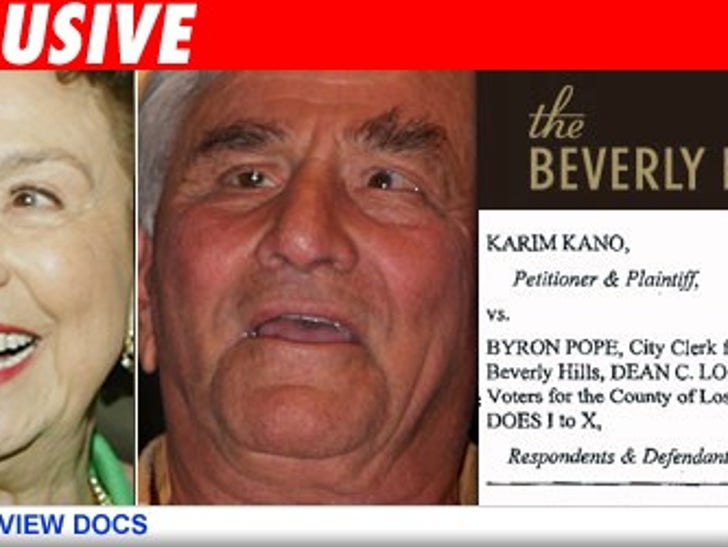 The builder of the new Beverly Hilton Hotel expansion wants Nancy Sinatra and Peter Falk to keep their two cents to themselves.

A lawsuit filed today against the City Clerk of Bev Hills and the Registrar of Voters of L.A. County claims Sinatra -- mother of singer Nancy Sinatra -- and Falk helped pen misleading details urging voters to put the kibosh on the project.
Their less-than-stellar opinion of the project was set to appear in a ballot pamphlet for the November election -- when celebs (and regular folk) get to vote on it.
Karim Kano, who filed the complaint, wants to stop their comments from making it to the printing press.