Sharon Stone Sued -- Karma's a Ditch!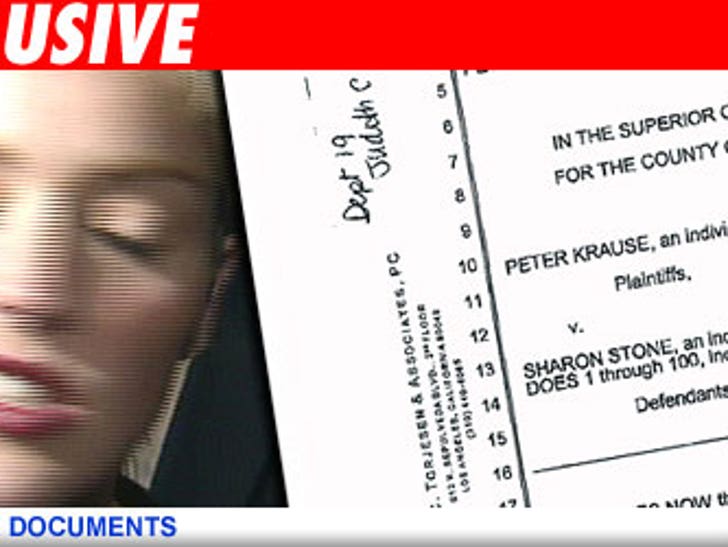 The "Sliver" star is being sued by a man named Peter Krause (not the "Six Feet Under" star). According to court documents, Krause says he fell "down a large, concealed drop-off" while at Stone's house back in 2006. He claims he suffered "numerous internal injuries, severe fright, shock, pain, discomfort and anxiety." It's like he watched "Basic Instinct 2" on repeat!
Krause is seeking unspecified damages.
A rep for Stone told TMZ "There's no record of this individual being on the property and likewise there's no record reporting this individual being injured on the property. Neither Ms. Stone or her attorneys have seen a copy of this complaint."