Stabbing Victim Allegedly Stabbed Ex-Hubby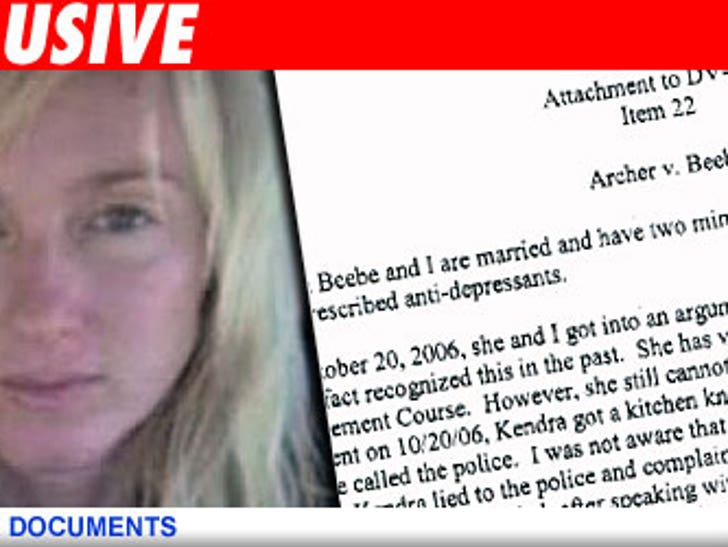 The woman who was allegedly stabbed by her "40 Year Old Virgin" actor boyfriend was arrested in 2006 for turning a knife on another man.

Kendra Beebe, who allegedly was stabbed more than 20 times by Shelley Malil, had a serious altercation with her then-husband on October 20, 2006. According to the declaration of Chetwyn Archer, Beebe and Archer, who were married with two kids, got into a serious argument at their home. He says during the argument, "Kendra got a kitchen knife and cut me on my arm."
Police were called and she was arrested, but no charges were filed. According to documents we obtained, Beebe says she walked out of the house and Archer cut himself.
Archer obtained a domestic violence restraining order three days later. According to his declaration, prior to the incident, Beebe had enrolled voluntarily in an anger management course. She also attended an anger management course after the arrest.