Olympic Losers Pursue Topless Dancing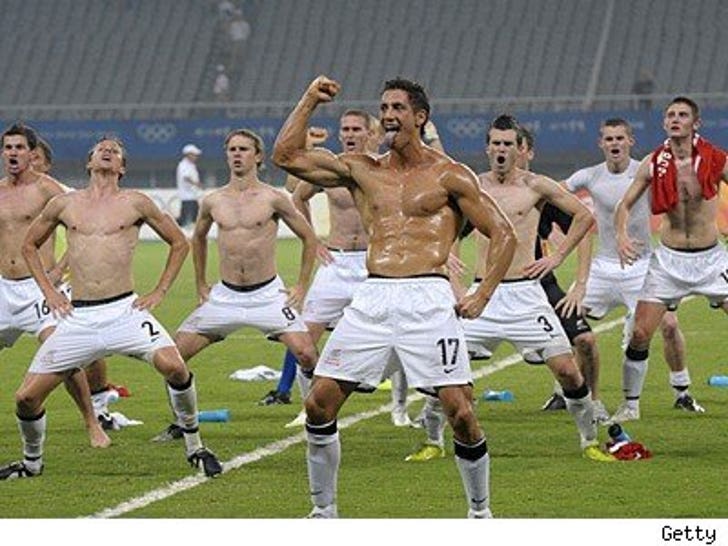 The boys of the New Zealand soccer team don't get down on themselves when they lose, they just get down!

After losing to Belgium in the first round of the Olympics 0-1, the Oly-Whites (as they're called back home) broke out the Haka -- a traditional Maori war dance teams from NZ usually perform before a match to scare the holy hell out of the other team.
No word on why they decided to bust a move after the loss, but as long as that guy keeps his shirt off -- who really cares?!