LisaRaye -- Bruised But Not Battered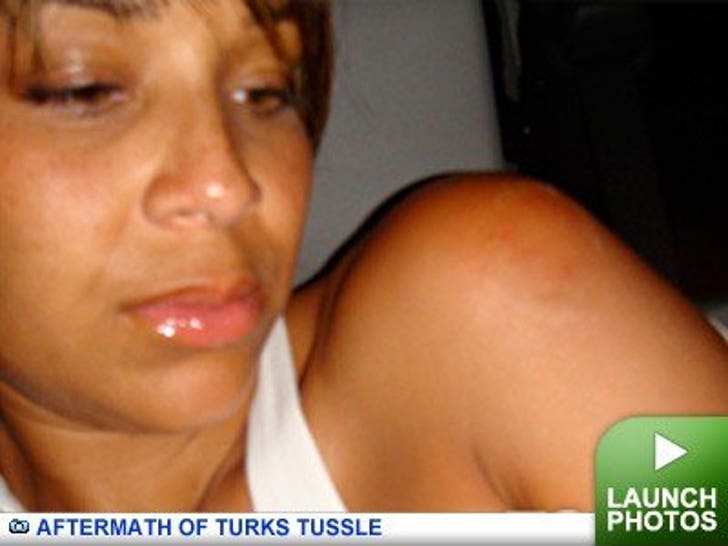 Actress LisaRaye laughed off questions about a reported tussle between her and her husband Michael Misick, the premier of the Turks and Caicos, but take a gander at these pics.

According to Essence.com, the photos show a bruised LisaRaye, taken after a fight between her and her hubby, along with members of both of their security teams. A source close to the premier says it was someone in Misick's posse that actually did the damage.