That Samantha Ronson Clone is ... Her Lil' BRO?!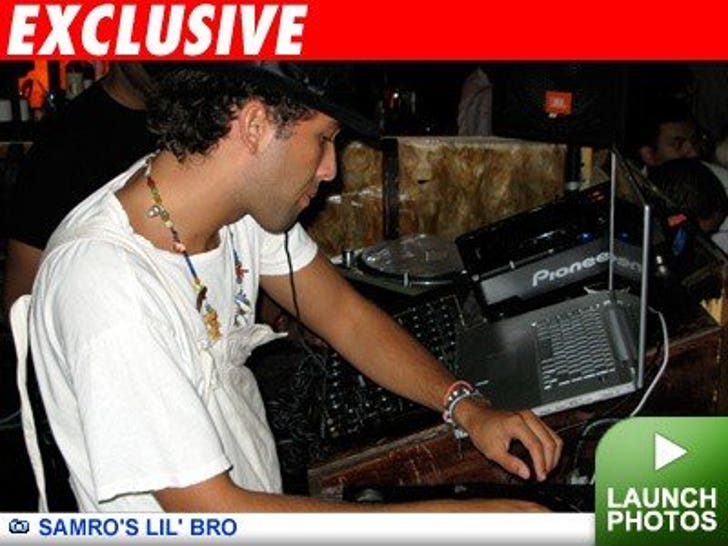 Samantha Ronson has gained fame through Lindsay Lohan -- and now her little bro is rebounding off her.

Sam's half-bro, Alexander Dexter-Jones, is getting newfound fame for being known as Samantha Ronson's deejaying brother. TMZ obtained pics of Alex spinning at The Plumm in NYC, and dude even went as far to sport a Sam-like fedora.
As for SamRo, he says they talk daily and when asked about the media's obsession with her Alex said, "Opinions are like a**holes, everyone has one." Wit must run on Sam's Dad's side.