Someone's Pissed at Salma Hayek
Someone's Pissed
At Salma Hayek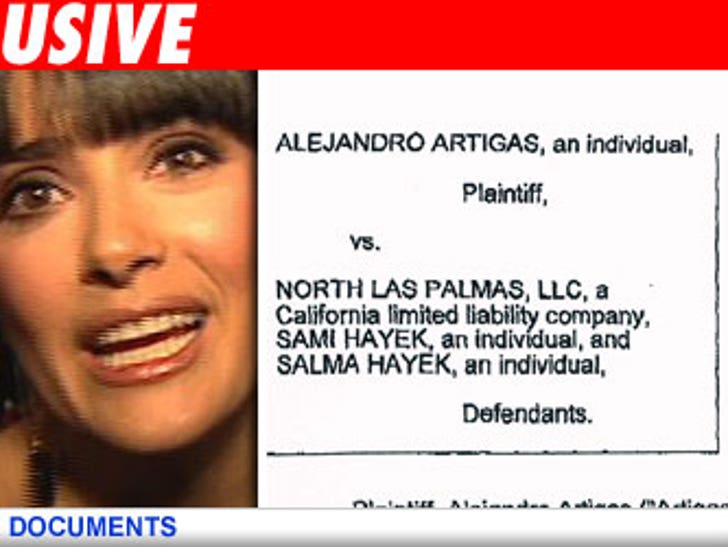 Turns out Salma Hayek is her brother's keeper -- and now that a bitter employee filed a lawsuit against his investment venture gone wrong, Salma might have to end up paying through the nose.
A guy who used to co-manage a company owned by Salma (who has less than a 1% stake) and Sami Hayek has filed a nasty lawsuit against the siblings after after their investment hit the skids -- but this one gets really personal.
In the suit, filed moments ago in L.A. County Superior Court, Alejandro Artigas claims Sami, "has been guilty of ... fraud, mismanagement, and/or abuse of authority."
Alejandro is asking a judge to dissolve it and appoint a receiver to run the company.
No one is talking. Bottom line: Someone's really pissed at Salma Hayek.
Sami's attorney, Bob Weiss, released this statement: "It was an investment deal that was no good for anyone, and we'll fight the lawsuit vigorously."