Abominable Snowman Found!!!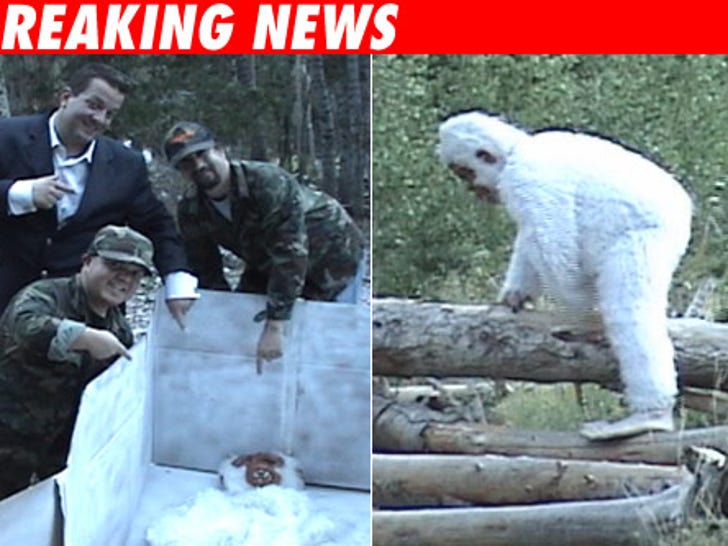 TMZ has uncovered the first photographic evidence of the abominable snowman -- aka, the mythical yeti beast.

The creature, thought to inhabit the Himalayan region of Nepal, was captured by Vegas showman Jeff Beacher in the 102 degree deserts of Sin City. Beacher refused to identify the exact location of the snow beast, in order to protect the remaining members of the herd ... or pack ... or gaggle ... whatever you call a bunch of snow people.
DNA samples have been sent to a local lab for testing -- results are expected to be posted on CNN.com, MSNBC and every other network that covered the Bigfoot nonsense.