Secret Service -- See Jonny Run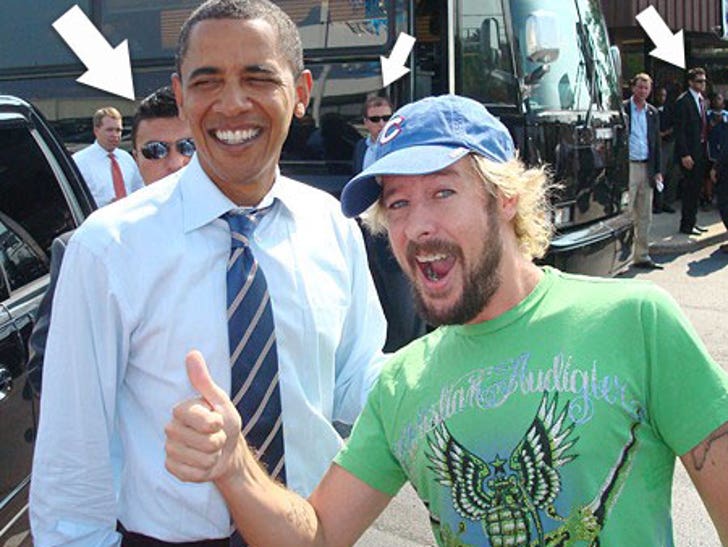 Barack Obama better watch his back because the Secret Service doesn't seem to be doing it so well.

How the hell did Jonny Fairplay, the most hated man in reality TV, get in Barack's face? Look closely at the pic -- we see at least three agents and surely there are several dozen more. What we now know is a little frightening.
The photo was taken yesterday, after an appearance at Short Sugar's BBQ in Danville, Va. Some of the joint's employees tell us Fairplay "jumped out of the woodwork" and into frame, "catching Barack off guard." We're thinkin' the Secret Service was flatfooted too. As long as we're on the subject, aren't they supposed to catch people who "jump out of the woodwork"?
UPDATE: Obama's campaign tells TMZ, "The United States Secret Service agents who protect Senator Obama and Senator McCain are some of the bravest and most capable people you will ever meet."