Woman Calls Shaq a Heavy and a Heavy Breather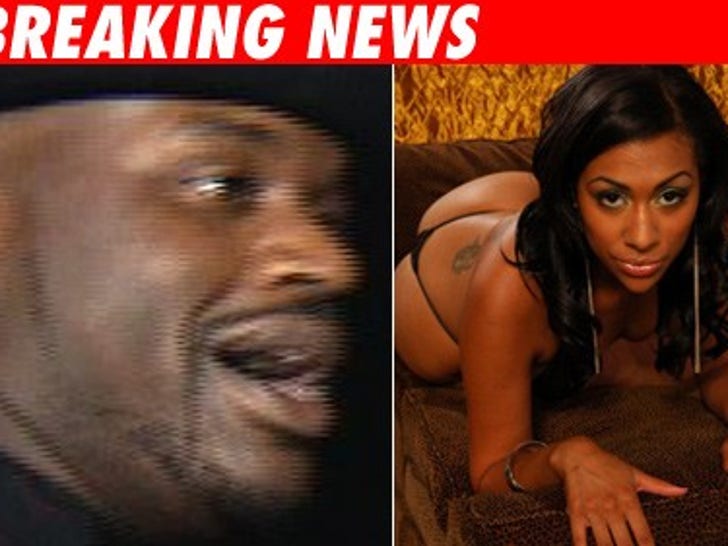 Shaq has been officially restrained from going near a woman who claims after they broke up he terrorized her.

Alexis Miller, an Atlanta hip-hop artist who goes by MaryJane, just got a restraining order against Shaquille O'Neal, alleging he threatened to hurt her and harassed her with heavy-breathing over the phone.
The docs claim following their break-up last month, Shaq "threatened to 'blackball" [her] from the recording industry by paying established artists....$50,000 each for their agreement to refuse to perform or record with her in the future..."
According to court docs Shaq wrote her one email that reads, "I dnt no who the fuk u think u dealin wit u will neva be heard from one phone call is all I gotta make no try me. Sho me."
The docs also allege Shaq sent her "an unsolicited vulgar and offensive illustration of a man physically restraining a woman while forcing her to engage in sexual intercourse with him."
O'Neal is scheduled to appear before a judge on Sept. 4.
A call to Shaq's rep was not returned.
UPDATE: MaryJane's lawyer, L. David Wolfe, tells us his client has known Shaq for 18 months. We're told Shaq has sent her multiple emails that have caused her concern.