Dabney Coleman: C'mon Baby Light My Fire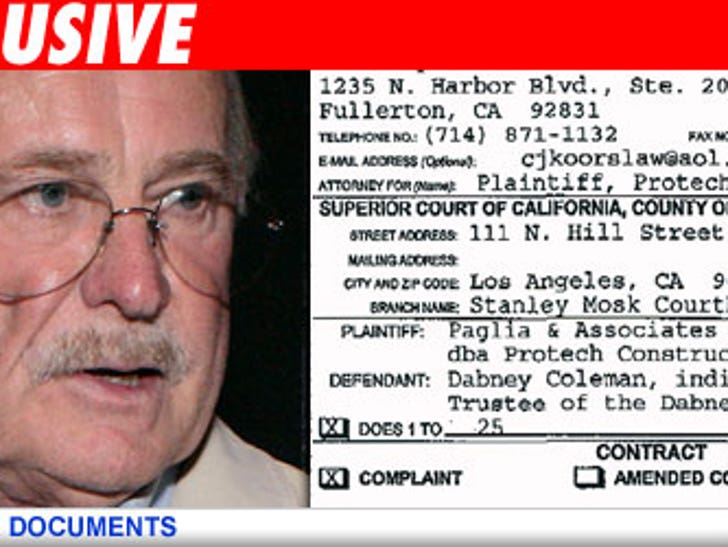 Dabney Coleman has been sued by his contractor who rebuilt his house that burned to the ground, but Mr. Jumanji is not going down without a fight.

Paglia & Associate Construction, Inc. claims it had a deal to rebuild Dabney's Brentwood house for $592,341, but he still owes $31,838.96.
Coleman's rep says the Construction company sucks and that Dabney plans to file a countersuit in a matter of weeks.