K-Fed -- No Chicks, No Shame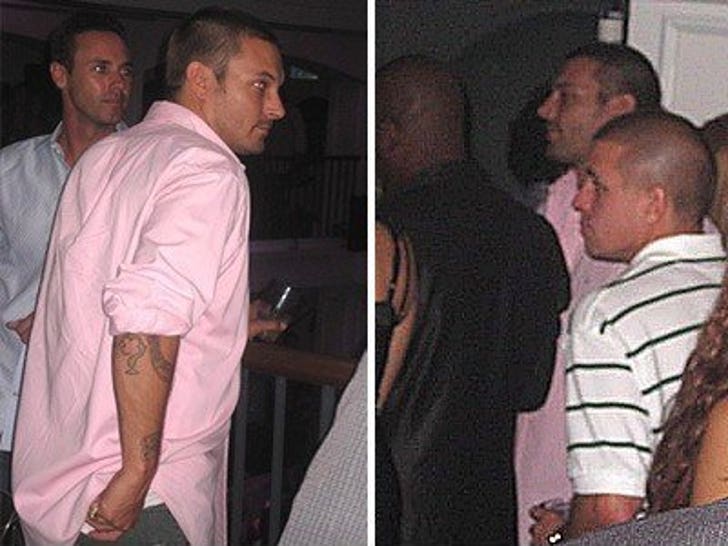 While Britney was busy putting herself back together this weekend, K-Fed was out doin' what he does best -- boozin'.

TMZ spies caught Federleezy hittin' Boulevard 3 nightclub in Hollywood Friday, where he kicked it with a gang of dudes the entire night. According to our spy, Federline, decked out in a salmon-colored shirt, hung over the balcony in a "look at me" kinda manner, but never spoke to any members of the opposite sex.
FYI -- big stars like Diddy and Lindsay Lohan were also scheduled to show, but the only name that actually hit the club was Farnsworth Bentley.