Akon -- I Didn't Smack That on Purpose!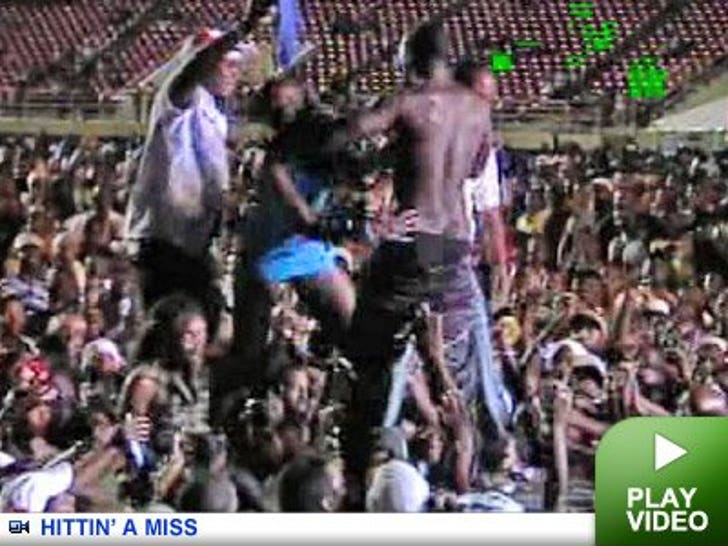 New video has surfaced from Akon's girl-smacking concert in Guyana -- and A's people claim this footage tells a much different story than the shorter, edited version that's been heating up the blogosphere this week.

This version shows what happens directly after Akon nails two women who got too close to the singer. If you've seen the original, you know it cuts off right after the whacking. We're not sure this completely vindicates the guy, but check it out and judge for yourself.