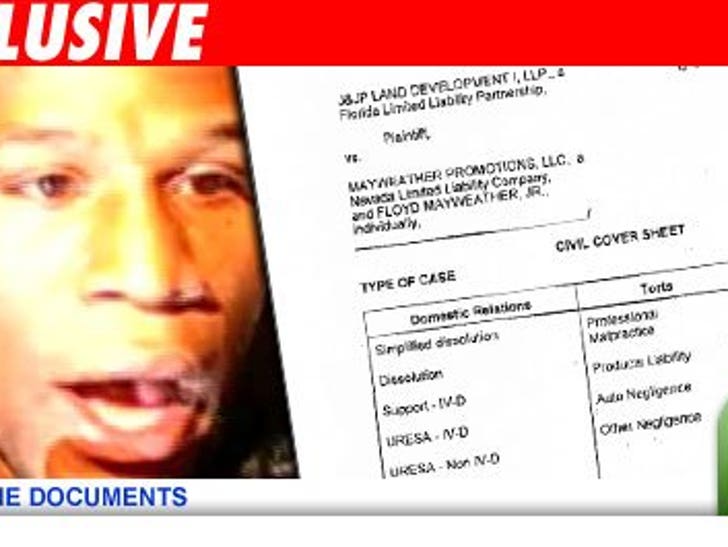 Floyd Mayweather just went for a big roundhouse ... and whiffed.

That's what a Florida developer is alleging in a new lawsuit. The firm says Floyd was going to plunk down for a $8.5 million Miami pad back in June ... then left 'em high and dry when it came time to pony up the $1.7 mil down payment. According to the docs, Pretty Boy's people claimed to have made a partial payment, but didn't.
Floyd's reps couldn't be immediately reached for comment.