Sheen's Ex Accused of Major League Beatdown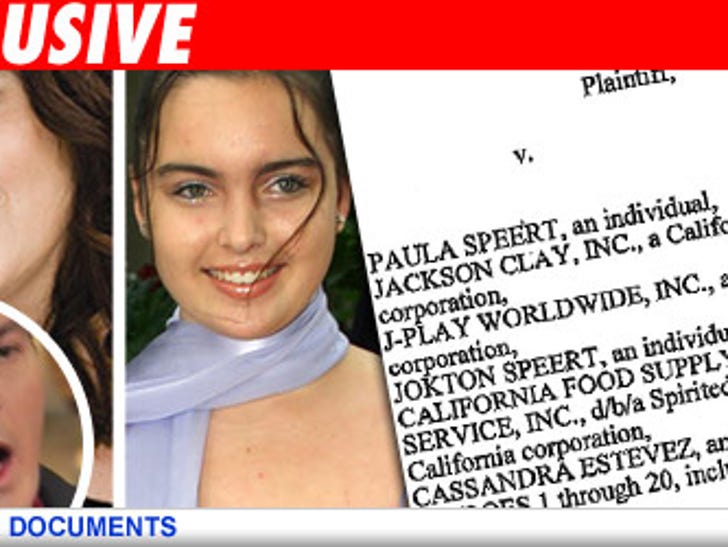 Charlie Sheen's baby mama -- and his baby -- are both being sued over a broken business deal that ended in allegations of a bloody fistfight, stolen money and one giant conspiracy.

The person doing the suing is Paige Snear Apar -- who went into the kiddie clothing business with Sheen's former GF Paula Speert back in 2002. Speert eventually hired her 23-year-old daughter Cassandra Estevez -- the child she had with Charlie -- to work in the company.
The allegations in the suit filed today in L.A. County Superior are drawn out and complicated -- but there's one thing that you just can't miss. Paige claims she confronted Paula over some shady financial moves within the company during a business trip to NY in March -- that is until a beatdown of the century broke out.
According to the suit, Paula "suddenly, viciously, intentionally and maliciously struck [Paige] in the face with a wine glass that shattered and caused significant lacerations and bruises around and above [Paige's] right eye."
Paige claims she was nearly blinded by the attack and eventually pressed charges in NY. Martin Sheen showed up to court to support her when she faced the judge in June.
Now Paige is suing for more than $100,000 in damages. Calls to Paula's lawyer have not yet been returned.
FYI -- From the looks of the suit, Cassandra had nothing to do with the beatdown. It seems she's only tied into the suit because she's accused of using the alleged stolen funds from the old clothing company to start a new clothing company with her mom.