J. Lo -- More Assletic than You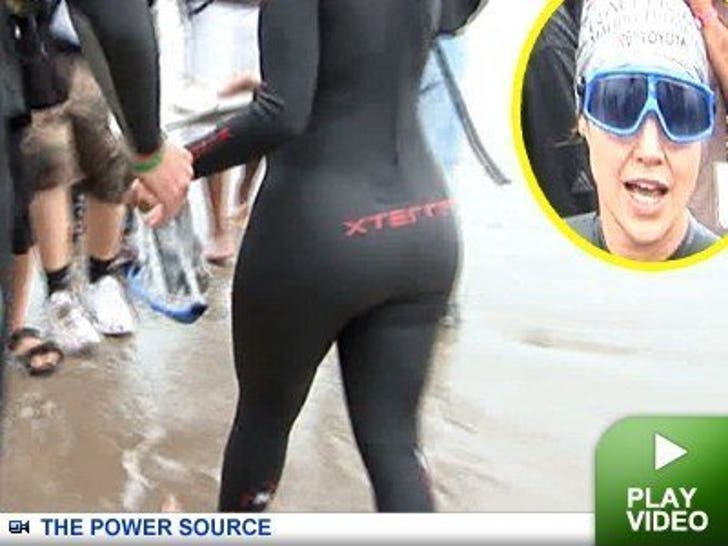 Jennifer Lopez has just completed the Nautica Malibu Triathlon in 2 hours, 23 minutes and 28 seconds. Her ass crossed the finish line a scant three minutes later.

It looks like all it takes to warm J. Lo up to paparazzi is a half-mile swim, an 18-mile bike and a 4-mile jog.