Snake: "I'm Embarrassed, Scared, Crying a Lot"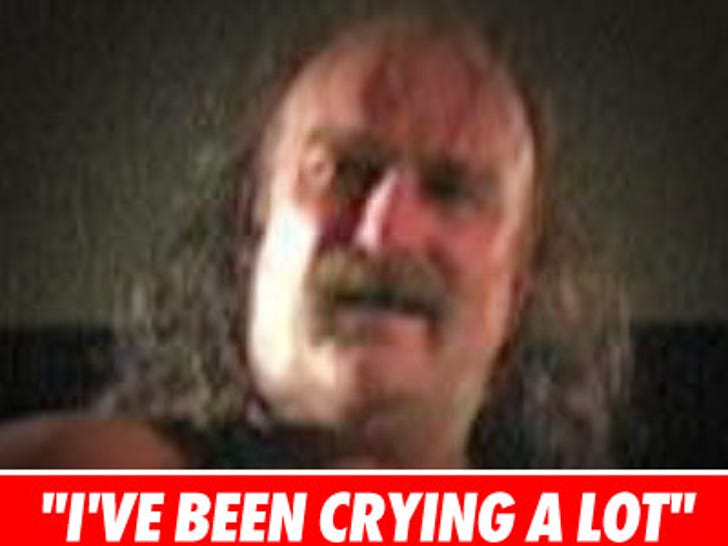 A painfully broken Jake "The Snake" Roberts finally opened up about his public self-destruction at an Ohio wrestling event -- admitting the whole thing started when the recovering alcoholic fell off the wagon on the day of the match.

During the extremely emotional interview with Chris Yandek on CYInterview.com, Snake blames the relapse on a deeply personal radio interview he gave on the day of the meltdown -- where he opened up about being sexually abused as a child (among other terrible things).
Despite taking the blame, Snake still believes someone slipped something into his drink before the match. But there is good news -- even though Jake admits he's "scared to death" and "crying a lot," he is adamant about not giving up on himself.