Top Model - I Have a Jimmy Choo Stalker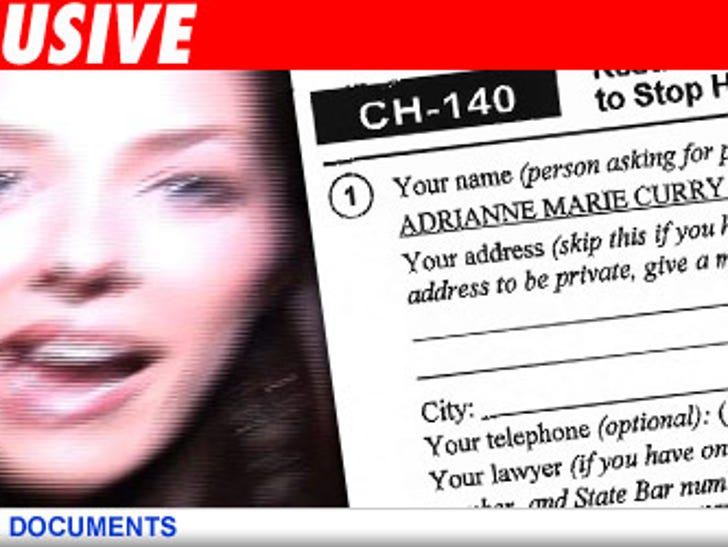 Adrianne Curry, star of "My Fair Brady" and winner of "America's Next Top Model," claims she's been stalked by a woman she fears will do great harm to her -- and a pair of expensive shoes set off the alarm.

TMZ has obtained a restraining order issued today against Shira Gellis, prohibiting her from having any contact with Curry.
According to a declaration filed by Curry, Gellis became infatuated with her, came to her home with a dog that pooped on her lawn, then asked Curry for a bag to clean it up. From there the situation escalated -- Gellis allegedly began harassing conversations with Curry on MySpace, and Adrianne claims Gellis eventually "dedicated her entire MySpace page to me."
In one MySpace rant, Gellis described Curry as someone who was "toxic to the soul ... still so beautiful, her heart was as ugly as the death of a child ..."
Curry says on one occasion, Gellis sent a pair of Jimmy Choo shoes to her home. In her declaration, Curry says "Only a stalker would know that my favorite colors are gold and garnet. Only a stalker would remember my shoe size. I almost threw up."
Spoken like a true super model.